School District of Indian River County: Schools Open Tuesday, Closed Wednesday and Thursday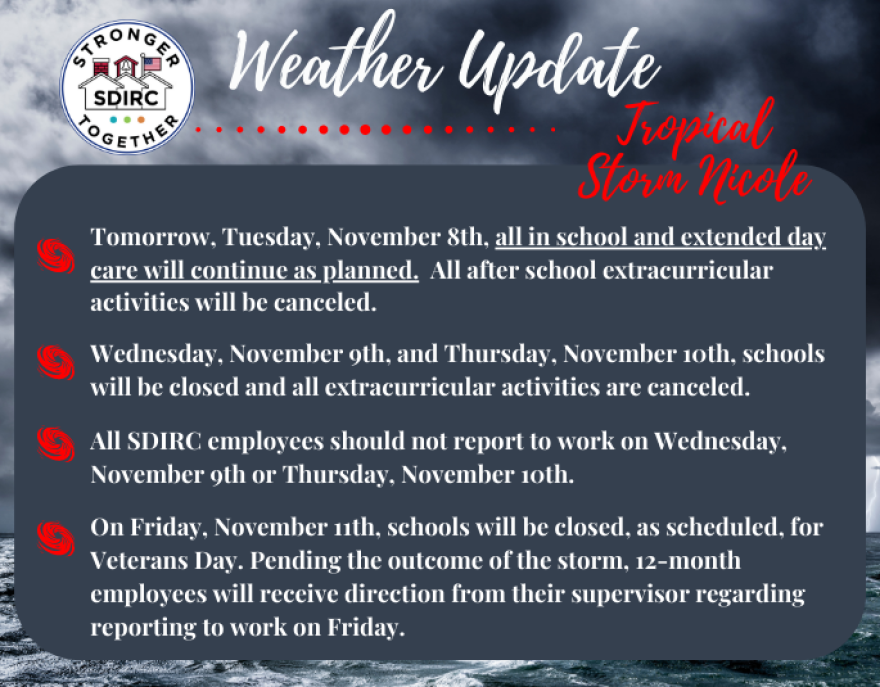 Indian River County - Monday November 7, 2022: The School District of Indian River County has announced that school will be open and classes will held Tuesday, November 8, but all after school activities will be cancelled on Tuesday, as sub-tropical storm Nicole approaches.
All public schools in Indian River County will be closed on Wednesday or Thursday and there will be no after school activities on either day. Employees should not report to their schools either.
Schools are closed on Friday as previously scheduled for Veterans Day.